Eagle Cabin, fully insulated & double glazed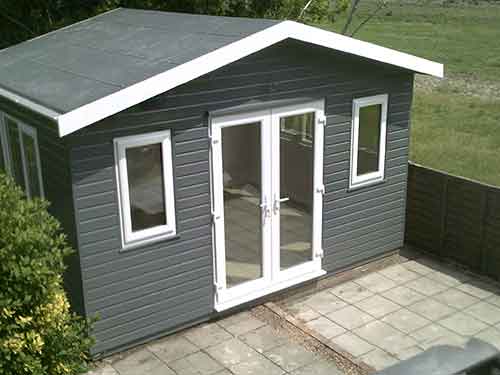 Eagle Cabins are insulated double glazed timber buildings suitable for use as:
Study or Office
Games Room
Playroom
Hobbies Room
Artists Studio
Occasional Spare Bedroom
Each Eagle Cabin is made to order so significant variations in design are possible. As well as being square or rectangular, the building and be octagonal; T shaped or L shaped.
Eagle Cabin is very well insulated and therefore winter heating costs should be low.
Any size can be made, but those in excess of 322 sq feet may require planning consent.